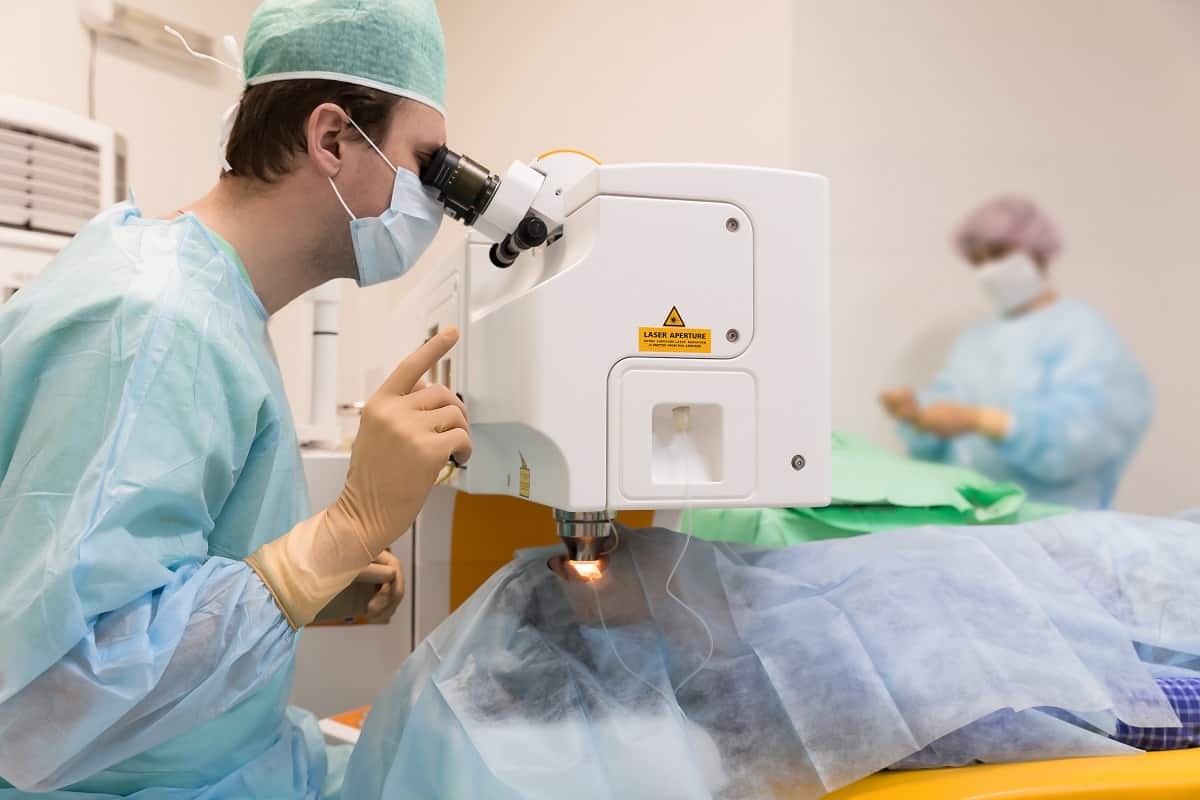 Laser vision correction with LASIK can dramatically improve your quality of life. LASIK can correct nearsightedness, farsightedness and astigmatism. It can also reduce or eliminate your need for glasses and contact lenses.
Have you considered LASIK but are concerned about the procedure? Here, experienced ophthalmologist Dr. Jay Schwartz of Schwartz Laser Eye Center clears up common concerns about LASIK.
Does Age Impact Whether a Person Can Undergo LASIK?
The FDA has approved LASIK for anyone aged 18 and older. There is no upper age limit for the procedure. Over time your eye health and vision can change, impacting your candidacy for LASIK. Your ophthalmologist will conduct a thorough examination to determine if LASIK is right for you.
Who Can Be a Candidate for LASIK?
Are you wondering if your vision can be corrected with LASIK? If you have astigmatism or are nearsighted or farsighted, you may be a candidate for the procedure. Your ophthalmologist will determine whether you are a candidate for LASIK by examining your overall health, your eye health, your vision stability, the shape and thickness of your cornea, and the size of your pupil. Your ophthalmologist will also ask whether you are pregnant or nursing, because hormonal shifts can impact your LASIK candidacy.
Is LASIK Painful?
The LASIK procedure should not be painful. Prior to surgery, your ophthalmologist will apply numbing eye drops in your eyes. You may also be provided with medication to help you remain comfortable and calm during the procedure. You may experience discomfort or pressure during the procedure, but you should not experience pain.
You may also experience some discomfort following the LASIK procedure. This can include irritation, burning and/or itching. Additionally, your eyes may feel dry, appear bloodshot, and become watery. These symptoms should be temporary and will go away after a few days.
Does It Take a Long Time To Recover From LASIK?
Recovery times vary by individual. After your procedure, your ophthalmologist will conduct an eye exam and then you can go home. You will need to have a friend or family member drive you until after your follow-up appointment.
Most patients feel normal within days of their surgery and many patients report vision improvement immediately following the procedure. As with any procedure, recovery times can vary. You should plan to spend a few days resting following your procedure. During the recovery period, you may experience light sensitivity, slight fluctuations in vision, halos around lights, and difficulty driving at night.
Discover if LASIK Is Right for You
Dr. Schwartz's practice specializes in LASIK. If you would like to discover if LASIK is right for you, we invite you to schedule a personal consultation with skilled ophthalmologist Dr. Jay Schwartz by calling or emailing Schwartz Laser Eye Center today.