Intraocular lens implants, or IOLs, are small lenses placed in the eye to restore clear vision after cataracts. Tecnis from Abbott Medical Optics is one of the most reputable brands of IOLs currently on the market. These high-quality lenses are designed to provide clear vision at varying distances without the need for glasses. Tecnis IOLs can be trusted for long-term results, which is important nowadays, as people are living longer than ever. Each option in the Tecnis family of IOLs has its own advantages and limitations. Dr. Jay Schwartz and our team at Schwartz Laser Eye Center will help you find the IOL that is best for your lifestyle and needs.
Understanding Your Tecnis Lens Options

Tecnis Aspheric IOL: The Tecnis monofocal IOL restores clear vision at a specific focal point without the need for glasses. Tecnis and other monofocal IOLs are commonly used to provide good distance vision, which is helpful for tasks such as driving. For tasks like reading or sending a text message, patients typically need the assistance of glasses to see objects up-close.
Tecnis Toric Aspheric IOL: The Tecnis toric IOL treats two visual conditions simultaneously: cataracts and astigmatism (an imperfection in the curvature of the eye). As opposed to spherical lenses that have the same power in all meridians, toric aspheric IOLs have different powers in different meridians of the lens to compensate for the visual deficiencies. They must be properly positioned on the cornea so the power lines up with the appropriate meridians of the lens to provide clear vision. Patients who receive toric IOLs normally achieve strong distance vision and may need reading glasses for optimal near vision.
Tecnis Diffractive Aspheric Multifocal IOL: The Tecnis multifocal IOL restores clear vision at a full range of distances: near, intermediate and distance. The lens material is designed to distribute light to different distances, which the eye can focus on for sharper vision. According to Abbott, nine out of 10 people with the Tecnis multifocal lenses do not need glasses after cataract surgery.
How Tecnis Lenses Are Placed
The cataract surgery procedure is a short and nearly painless experience. The eyes are usually treated separately, with a few weeks in between procedures. Special eyedrops are used to numb the patient's eyes for a comfortable experience.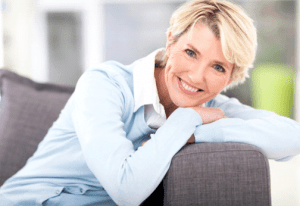 To begin the operation, Dr. Schwartz makes a tiny incision in the eye and uses ultrasound energy to gently break up the cataractous lens. Once the pieces of the lens have been removed from the eye, Dr. Schwartz carefully inserts the folded-up Tecnis lens and positions it over the eye. The incisions heal on their own, and complications are very rare. Recovery from cataract surgery is generally swift, and patients can resume their normal activities almost immediately. Most patients report a rapid improvement in their visual clarity and focus with the Tecnis lenses.
Contact Schwartz Laser Eye Center
To learn more about Tecnis IOLs and whether they are right for you and your visual needs, please contact Dr. Schwartz and our team at Schwartz Laser Eye Center today by calling 480-483-3937 or 888-553-3937, or through email.