Schwartz Laser Eye Center outstanding eye doctors
Schwartz Laser Eye Center is proud to announce that two of its very own made this prestigious list of outstanding eye doctors. America's Best Eye Doctors 2023, published in partnership by Statista and Newsweek, is a list of the leading ophthalmologists and optometrists in the United States. In total, just 200 ophthalmologists and 200 optometrists were awarded.
EpiSmart Crosslinking for Keratoconus: A Phase 2 Study
Click Here to read the full study.
Why Coach Monty Williams Chose The Clear Lens Exchange
Click Here to hear learn why coach monty williams chose the clear lens exchange
September, 2010 Schwartz Laser Eye Center Pioneers Revolutionary Study
The Valleys Top Refractive Surgeon Chosen to Participate in Corneal Collagen Cross Linking Initiative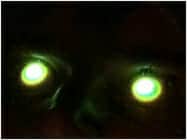 (Scottsdale, AZ) — Dr. Jay Schwartz of Schwartz Laser Eye Center is honored to announce that Schwartz Laser Eye Center has been selected as one of only 12 practices in the United States to participate in the groundbreaking Collagen Crosslinking with Ultraviolet-A in Asymmetric Corneas Study (CXL-1). CXL-1 has the potential to correct a multitude of conditions including keratoconus and offers the ability to restructure and strengthen the cornea for patients after refractive procedures.
It is hoped that the CXL-1 study will demonstrate that cross-linking improves the shape of corneas to increase stability and stop further vision loss. Increased stability of the cornea potentially allows patients to undergo future laser vision correction and progressive refractive surgeries they were not eligible for before. Collagen Cross Linking is a straightforward procedure that is currently performed internationally, but not FDA approved. Schwartz Laser Eye Center will look into the preoperative process, surgery and clinical results of CXL-1 for the ultimate goal of having the procedure approved as treatment in the U.S.
According to Cataract & Refractive Surgery Today, Collagen Cross Linking prevents further vision loss for over 95% of patients with 60% to 70% having improved vision. Most patients respond to one time treatment.
"I believe CXL will enhance the lives of so many that struggle with degenerative vision impairments everyday" notes Dr. Jay Schwartz. "I'm excited for the results of CXL-1, and I'm confident it will prove that Collagen Cross Linking strengthens the cornea for progressive surgeries and impedes further vision loss." Schwartz adds.
Participants of CXL-1 must go through a screening process to decipher if they are eligible to be a part of the study. If approved, CXL-1 participation will be nine months, with six office visits during its duration. The procedure does not cause physical pain and can be performed in roughly two hours.
Located in the heart of Scottsdale, Arizona, Schwartz Laser Eye Center has been the premier refractive surgery center in Arizona since 2001, and is the official LASIK center of the Phoenix Suns, Arizona Diamondbacks and Phoenix Coyotes. Under the astute leadership of President Dr. Jay Schwartz, one of the most prolific refractive surgeons in Arizona, Schwartz Laser Eye Center has maintained a stellar reputation built on professionalism, safety, and innovation, designating their business a trusted name among the Valley's elite. Aside from providing state of the art refractive surgical options, such as the Visian ICL™, Epi-LASIK and Custom IntraLASIK surgery Dr. Jay L. Schwartz is an experienced cataract surgeon offering the most advanced cataract lens options; including the Crystalens AO accommodating lens for reading and computer vision, Tecnis Multifocal to improve functional vision and the AcrySof® Toric IOL to help treat astigmatism.
For more information on Collagen Crosslinking with Ultraviolet-A in Asymmetric Corneas Study (CXL-1), please contact Katie O'Brien at (480) 483-EYES.
October, 2006 Building success one eye at a time. Pro athletes entrust their vision to Scottsdale surgeon
Ophthalmologist Jay Schwartz, 39, tracks his patients' eye care by their batting averages, the number of hockey puck goals they make and basketballs they dunk.
That's because the Scottsdale eye surgeon is the primary team eye doctor for the Arizona Diamondbacks, the Phoenix Coyotes and the Phoenix Suns.
"Yes, I've carefully kept track of players' batting averages after I treated them," said Schwartz, owner of the Schwartz Laser Eye Center, 8416 E. Shea Blvd., Scottsdale. "One Diamondback player, after treatment, improved his average by ten points."
Professional athletes, however, are only a small part of his growing business. The main source are Valley patients between the ages of 18 and 80 who receive a variety of eye care treatments, including laser surgery, lens implants and other corrective procedures.
Since he opened his eye care center nearly five years ago, Schwartz has performed 24,770 refractive surgery procedures. Average cost per patient is about $3,000, and the revenue from his practice is expected to reach $6 million for 2006.
Most eye treatment cases are not covered by primary medical insurance plans, he said. Some insurance programs do, however, offer eye care auxiliary plans, or rider plans.
Payment plans also are offered by the eye center. "But it's not the money that's important to me," Schwartz said. "As a boy growing up in Chicago I always knew I wanted to go into medicine and become a surgeon. "And, unlike some other patients treated by surgeons, mine are mostly healthy and happy — before and after surgery."
His eye care center, in the Sundown Ranch commercial complex near Route 101 and Shea Boulevard, includes 5,000 square feet of space with several treatment rooms, a lobby and an area set aside for glasses. But the sale of glasses are a relatively small part of his business. Most of his work involves laser surgery, or LASIK — Laser-Assisted In Situ Keratomileusis — a procedure that, if successful, allows patients to stop using glasses.
"LASIK can dramatically improve the vision for most people," Schwartz said. "But it cannot promise perfect 20/20 vision for everyone." Basically, LASIK surgery is a procedure that reshapes the cornea to correct problems such as farsightedness, nearsightedness and astigmatism.
A laser surgical device is used to create a thin flap on the surface of the cornea. The flap is then laid back to expose the underlying layer, which is called the stroma. The laser then corrects the problem by removing a microscopic layer of the stroma. Then the surface flap is laid back to its original position over the stroma, and the healing process begins.
The treatment takes an average of 20 to 30 seconds. "Immediately following the surgery, most patients will notice an improvement," Schwartz said. "But the vision may still be considerably hazy. The day after surgery, most patients can see well enough to drive a car and return to normal activities.
He also offers cataract removal as well as other surgical treatments, including implanting lenses. Older patients who receive cataract removals usually improve their near- and farsightedness and can then go without using glasses for close-up vision, Schwartz said.
The center is among 15 ophthalmologist offices that offer eye surgery in the Valley. Schwartz was attracted to the professional sporting world while living in Chicago and was a frequent visitor to basketball and baseball games.
"I always wanted to work with athletes," he said. "So I was ecstatic when I was approached by all of the (Arizona) sports teams. It was a dream come true."
The eye surgeon attends nearly every Phoenix Suns home games and, before each game checks with the players to see if they need optical help.
He is a regular at the Diamondbacks games and his office is filled with framed Diamondbacks jerseys and other athletic memorabilia.
The center also has a smaller office at 18275 N. 59th Ave. in Glendale.
Dr. Jay L. Schwartz Age: 39 Family: Wife, Brenda; children, Madelyn, 4, and Maxwell, 3 Resides in: Scottsdale Business: Owner and president, Schwartz Laser Eye Center, 8416 E. Shea Blvd., Scottsdale Key achievement: In 2002, opened a laser eye care center with eight employees and conducted nearly 2,000 procedures, earning $1.2 million in gross revenues. So far this year, Dr. Schwartz has participated in 3,349 surgical procedures, the staff has grown to 18 and the center expects to gross between $5 million and $6 million.
Dr. Schwartz is the chief ophthalmologist for the Phoenix Suns, Arizona Diamondbacks, Phoenix Coyotes. Success philosophy: Stay current with the latest technology; be a good listener and enjoy your work.
January 22, 2004 Coyotes announce Dr. Jay Schwartz to serve as the team's new LASIK Ophthalmologist
Scottsdale, Arizona – Phoenix Coyotes Assistant General Manager Laurence Gilman announced today that the Coyotes have selected Dr. Jay Schwartz and Schwartz Laser Eye Center to serve as the team's new LASIK ophthalmologist.
"We are proud to have Dr. Schwartz and the Schwartz Laser Eye Center join our organization," said Gilman.  "Based on his track record and history of working well with local professional athletes, Dr. Schwartz will personally handle any LASIK surgery needs for the Coyotes moving forward."
Dr. Schwartz has worked with other sports teams including both the Arizona Diamondbacks and the Phoenix Suns. "I'm honored to be asked to join the Phoenix Coyotes' medical team,"  said Dr. Schwartz. "The Coyotes have proven themselves to be a first-class organization.  I am looking forward to sharing the latest advancements in laser vision correction with the Coyotes' players and management.  Laser vision correction and sports have always been a natural fit.  As we have done with both the Suns and Diamondbacks, we at Schwartz Laser Eye Center will offer the Coyotes the same level of excellent care all of our patients have come to expect."
ESPN the MagazineSeptember 1, 2003
As good as Amare Stoudemire was last season, Suns coach Frank Johnson often wanted more. Sometimes I was like, Amare, why didn't you get that rebound?
Answer: Amare couldn't get what he couldn't see. Stoudemire's left eye was so weak, he could just make out the E on the eye chart. And because he never found a comfortable contact lens, he may be the only player to win Rookie of the Year with 20/400 vision in one eye. He was playing on instinct, says Jay Schwartz, the Team's Ophthalmologist.
The rest of the NBA wont even have that edge this season. Schwartz performed LASIK surgery in May, and now Stoudemire's left eye is 20/20. I really notice the difference, says the young star. Look out. Despite his poor sight and a bunion on his right foot that required surgery in June, Stoudemire still averaged 8.8 boards last season. Look for that number, and his touch he rarely shot from outside and hit just 66 percent from the line to improve.
So, too, should his petty cash. Seems Amare and Johnson often engaged in a friendly game of H-O-R-S-E after practice, with the rook coming out on the short end. Guess that's why I could take so much money from him, Johnson says. Not anymore.
Source: Paul Kix, ESPN The Magazine, September 1, 2003. Sight Lines, page 144.
August 28, 2003 American Health Front TV show
Dr. Schwartz and the Schwartz Laser Eye Center will be featured on the American Health Front TV show airing on October 25, 2003 on KPHO, Channel 5, CBS at 6:00pm.
American Health Front highlights new technology and medical procedures available by area doctors and medical facilities. American Health Front will educate the public on the newest medical technologies, techniques and procedures. Dr. Schwartz will be discussing a new technology and procedure to correct Presbyopia and the bladeless 'No Touch' Laser Vision CorrectionSM as an alternative to LASIK.
Presbyopia affects millions of individuals, typically over the age of 40, who become dependent on corrective lenses to read or perform up-close tasks. Dr. Schwartz and the Schwartz Laser Eye Center has filed to be a FDA trial site which will allow Dr. Schwartz to be the only Arizona surgeon to perform this new Presbyopia Reversal procedure.
July 10, 2003
Suns.com: You also had LASIK surgery this summer at the Schwartz Laser Eye Center, the official laser center of the Suns. How did that go?
Stoudemire: It went pretty good. My left eye was 20-400 and now its 20-20, so actually it went great! I was very nervous going in, but it wasn't painful at all. I really notice the difference now.
Source: Visit the Phoenix Suns Website to read full story.
May 8, 2003
Phoenix Suns rookie Amar Stoudemire underwent successful LASIK surgery today at the Schwartz Laser Eye Center, the official LASIK center of the Phoenix Suns. Check back later this summer for more on Amar and his improved vision.
Source: Visit the Phoenix Suns Website and see the May 8th article.
March 10, 2003
The Arizona Diamondbacks professional baseball team has chosen Jay L. Schwartz, D.O. of the Schwartz Laser Eye Center to perform eye exams at the spring training facility in Tucson, Arizona. Please CLICK HERE to read the complete announcement.
August 1, 2001
The Phoenix Suns professional basketball team announces Schwartz Laser Eye Center as the official provider of laser vision correction procedures and services. Please CLICK HERE to read the complete announcement.