Dr. Schwartz is a Board Certified and Fellowship trained surgeon who has performed over 50,000 LASIK procedures, not including thousands of other ophthalmology procedures.
There is no substitution for experience and quality care, no matter what the price. Unfortunately, many people select their physician or laser center according to the lowest price. We have positioned ourselves to offer a fair, competitive price with the highest level of care, experience, quality and technology.
Dr. Schwartz is proud to be the Team Ophthalmologist of the Phoenix Suns and Team Ophthalmologist for the Arizona Diamondbacks. The Schwartz Laser Eye Center is also the Official Laser Center of the Phoenix Suns and the Phoenix Coyotes. If the Phoenix Suns, the Phoenix Coyotes and Arizona Diamondbacks trust their eyes to Dr. Schwartz, shouldn't you?
Why do I have to remove my contacts?
Contact lenses alter the shape of the cornea. It is important that your cornea return to its original shape in order to provide accurate testing during the Complete Eye Exam. This also applies to the precision of the laser treatment.
Soft, daily wear or soft Toric contacts must be removed at least 7-10 days prior to your Consultation (Complete Eye Exam).
Hard or Gas Permeable contact lenses must be removed for at least 30 days prior to your Consultation (Complete Eye Exam).
If you sleep in your soft contacts on a regular basis, remove them two weeks prior to your Consultation (Complete Eye Exam).
How quickly can I return to normal activities?
Most patients are able to drive themselves to our clinic the next morning for their one-day Post Operative Exam, or even return to work. Reading can sometimes be troublesome for the first week following the procedure, this is normal. Do not rub your eyes or wear eye makeup, and stay away from dust and dirty environments.
You will not be able to swim in a pool or lake for 2 weeks following the procedure. We also recommend that you refrain from strenuous activities for the first week.
What appointments are included in the original LASIK price?
All of your appointments are included for the first year. If needed, Enhancements are included for up to two years from your original procedure date.
If the doctor determines an Enhancement is needed after the original two-year period it will be at an additional cost to the patient. This price includes all other Post Operative Exams through the first year from the Enhancement procedure date.
Can I have both eyes treated on the same day?
Most patients choose to have both eyes done on the same day. However, patients do have the option of having only one eye treated at a time.
Is my night vision going to be affected?
In the initial 2-4 month period following your procedure it is normal to have some degree of night glare due to the healing process. If you have very large pupils and the doctor feels you may be at risk for ongoing night vision problems, he or she may recommend against having LASIK.
Is the procedure painful?
The procedure itself is almost completely painless. Your eyes are completely numbed with anesthetic drops. Your eyelid is held open during the procedure with a special instrument called a lid speculum; you may feel some pressure around the eye from this instrument.
How many office visits can I expect to make?
You are expected to be seen 24 hours after the procedure, one week, one month, three months and one year after the procedure.
What happens on the day of the procedure?
For complete information about the day of your procedure, please Click Here.
How soon will I be able to see after LASIK?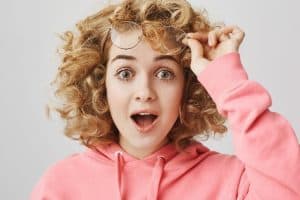 The exact timeline differs from patient to patient. Although you can expect blurry vision for the first 24 hours, you will probably notice clear vision return within a day or two. For some patients, it may take three to five days for clear vision to return, but this is not a reason for concern.
Will I need to wear glasses after LASIK?
Patients who undergo LASIK surgery no longer need to rely on prescription lenses in many situations. However, some patients may still need glasses for distance vision. Also, with age, most people develop presbyopia (age-related farsightedness), which often necessitates reading glasses to see objects from up-close. Since LASIK does not stop the eyes from aging, patients can and do still develop cataracts and ocular other diseases that may alter the quality of vision.
How do I know if I am a good candidate for LASIK?
People who are over 18, in good health and have a stable vision prescription that can be corrected with refractive surgery are generally good candidates for LASIK. During your initial consultation, Dr. Schwartz will examine your eyes to confirm whether LASIK is suitable for you. Occasionally, factors like having a thin cornea or other eye condition may make LASIK an inappropriate choice. In these cases, Dr. Schwartz may suggest an alternative procedure like PRK, ICL (implantable contact lens) or clear lens exchange to help you lower your dependency on prescription eyewear.
Is LASIK safe?
Due to its extremely low complication rate, LASIK is considered one of the safest elective surgeries offered in the United States. When LASIK is performed by an experienced surgeon like Dr. Schwartz, you can feel comfort in knowing your eyes are in good hands.
What makes iLASIK different from traditional LASIK?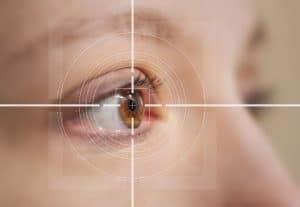 iLASIK is an improvement over LASIK in that it uses a laser to carve the small corneal flap rather than a blade, allowing for more precision. It also incorporates iDesign, advanced technology that creates a detailed map of the irregularities on your eye so that LASIK can be customized to make the best possible corrections to your cornea.
Will I be awake during the procedure?
Since your eyes need to be open during the procedure, you must be awake. The surgery is completed in a matter of minutes and your eyes will be numbed in advance to prevent pain. Do not worry about accidentally blinking: the technology is designed to stop immediately if it detects movement.
How long can I expect my LASIK results to last?
Because LASIK permanently corrects the refractive errors on the cornea, you can expect the results to last a lifetime. However, even when the results come out perfectly, a patient's vision prescription may evolve in the future due to age-related eye conditions. For example, presbyopia — common in most people 40 and older — may necessitate reading glasses to see objects up close.
I want LASIK – Why should I choose Schwartz Laser Center for this procedure?
Over the past two decades, Dr. Schwartz has performed LASIK more than 50,000 times. He uses the latest technology to yield excellent results for his patients. Dr. Schwartz's LASIK skills are so respected that he has been asked to train other top surgeons around the world, and professional athletes from the Phoenix Suns, Arizona Diamondbacks, Arizona Coyotes and other major sports teams from across the countryhave put their faith in Dr. Schwartz to achieve precise vision.