Committed to staying at the forefront of advances in intraocular lens (IOL) technology, Dr. Jay Schwartz and the team at Schwartz Laser Eye Center are pleased to offer the AcrySof IQ PanOptix, which is the first and only trifocal lens available in the United States. Dr. Schwartz is one of the first doctors in Arizona to implant the PanOptix in patients who want clear vision at all distances after cataracts.
This revolutionary IOL provides a comfortable and continuous range of near, intermediate and distance vision without the need for glasses after surgery. It was designed with today's active adult in mind, and enables the vision people need to carry out their daily tasks. Clinical studies show patient satisfaction is outstanding; in one study, 99 percent of PanOptix patients said they would select the same lens again, if given the choice.
Understanding How the PanOptix IOL Works
The PanOptix lens focuses light entering the eye onto the retina, which then transmits the information from the eye to the brain. It enables clear vision at near, intermediate and faraway distances without gaps in between. Objects at various distances look sharp , colors look brighter and more vivid, and there are no blurry zones.
Before the advent of trifocal IOLs, there were two other main types of IOLs: those that restored vision at a single fixed distance (requiring patients to wear glasses to see clearly at other distances), and those that restored clear vision at near and far distances, with a drop-off in intermediate distance. Intermediate distance is crucial — it allows one to see objects at arm's length (e.g., a tablet or smartphone). Patients with other types of IOLs often complained that they could read a book at a close distance or see faraway objects, but they couldn't see their computer screen or send a text on their smartphone.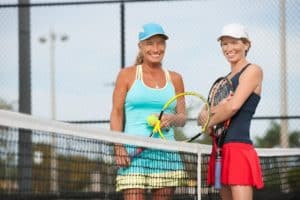 With the PanOptix, patients enjoy the vision they need for their many daily activities, including the following:
Sending a text
Watching television
Reading a book
Cooking
Driving
Gardening
Sewing
Playing sports
Exercising
Not only is the range of vision larger with the PanOptix IOL, but patients report fewer side effects than with other types of IOLs. For example, patients with the PanOptix IOL say they have fewer occurrences of bothersome glare around bright lights, which can be common with other types of IOLs.
The PanOptix is available with technology to treat pre-existing astigmatism, which is a vision condition in which the cornea is abnormally curved and causes blurry vision and other visual symptoms. According to Alcon, the makers of the PanOptix IOL, approximately 70 percent of people with cataracts also have astigmatism. The PanOptix comes in a toric version specifically for patients with astigmatism.
Placement and Recovery
The surgery to remove a cataract and replace the lens with the PanOptix IOL normally takes about 10 to 20 minutes. The surgical recovery is quite short, and most people resume driving, working and the rest of their daily activities within a few days.
Learn More about the PanOptix IOL
For more information about the PanOptix IOL, Dr. Schwartz invites you to schedule a consultation at one of our Phoenix-area offices. Please request an appointment at Schwartz Laser Eye Center by calling 480-483-3937 or 888-553-3937, or by sending us an email.