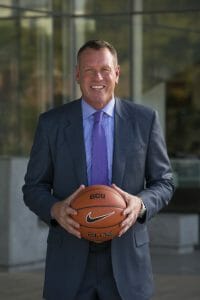 "Now I'm able to read without having to search for my reading glasses! I am loving my new vision!"
Thunder Dan Majerle

"First Class Service.
Very Cool People.
I can see again!"
ICE T (LASIK Patient)
"I couldn't be happier with my 20/20 vision. Thanks Dr. Schwartz."
Grant Hill
#33 Los Angeles Clippers
Thank you for the amazing job you did on my eyes. The procedure has given me a new found respect for the medical profession.
I would highly recommend Schwartz Laser Eye Center to anyone considering LASIK.
My life has greatly improved since the surgery and I'm happy I chose your office.
The help that Dr. Donausky and Brian provided was amazing and everyone involved in the initial consultation could not have been better. Success to you and your loved ones.
Dave P. #1 (LASIK Patient)
To the staff of Schwartz,
Hello, thank you for your remarkable and professional attitudes. Everyone at the office was very supportive throughout my initial consultation to my post-LASIK check-up. Your kindness and smiles ensured me I was at the best office in town!
Currently my vision is amazing and I am still in shock as to all the benefits this procedure has done for me. A very exciting time in deed! 🙂
May you each have a successful year and accomplish many goals in your vision for the future.
Thank You,
Dave P. #2 (LASIK Patient)
I would like to thank your staff for being so caring and understanding. Getting my eyes done was one of the scariest experiences, but the most satisfying. Kendall and Katie were amazing as they stood by my side as I cried in fear and happiness. They were able to calm me down and even make me laugh! J I can't thank you enough for giving me the best gift ever > my vision. With vision of a -9.00, being able to see in the morning is indescribable. I wore glasses in 1st grade to 6th grade where I switched to contacts. My vision is incredible now and it's all thanks to Dr. Schwartz! Thank You, Thank You, Thank You.!!!
Mia B. (LASIK Patient)
First of all, I want to tell you what a wonderful job you and your company have done for me. Not only do I feel good about being able to see for the first time in 22 years, I feel so good about where I got my surgery done. As I have told you, I looked into a few companies and you run your operation so far above the competition, there is no real comparison. Your staff is all very professional and courteous. You and your staff made my decision very easy. I look forward to getting as many people as I know to visit your office if they decide to look into the surgery.
M. Jackson – Patient
LASIK surgery was the best thing I've ever done for myself. I no longer need to find my glasses before I can do anything, especially waking up in the morning. My eyes are also no longer red and irritated form the contact lenses. There was no pain following the procedure and I could see better just a few minutes after walking out of the operating room. By the next morning my vision was 20/20 and it's been that way every since. I wonder why I didn't do it sooner.
Val Beckers
Dr. Schwartz,
I was in for a consultation last week and met with you in regards to having LASIK eye surgery performed on both eyes. I had also had consultation with Barnett Eye Center, Dr. Killpatrick, and LASIK Vision Institute. I must say that of the four Doctors, I felt most comfortable with your practice. When I decide to have the surgery performed, there is no doubt that I will be having you perform the surgery. I appreciate the attention you, and your staff gave me, as well as informing me in the most detailed manner of what to expect with having LASIK done.
Paul E.
I could have gone anywhere to have LASIK, but there's no substitution for experience. That's why I chose the Suns' Team Eye Physician, Dr. Jay Schwartz. My only regret is waiting so long to have LASIK, especially since my vision is now better than 20/20. Dr. Schwartz and his staff also did a great job in answering any questions or concerns that I had before the procedure and during all of the follow up visits, and I am very thankful for that.
Mark West
Former Suns Player
Asst. General Manager
Phoenix Suns
Having a professional like Dr. Jay Schwartz as a part of our overall medical evaluation team is very important to the Phoenix Suns. Dr. Schwartz has an extensive background in the field of Ophthalmology and will provide our athletes with the best possible consulting on all our eye care needs.
Harvey Shank
Phoenix Suns
Senior VP Corporate Sales
Dr. Jay Schwartz truly changed my life. Before he performed my LASIK laser vision correction, I hassled constantly, first with glasses and later with contacts. Now whether I'm hiking or playing basketball or hitting the gym, I'm free. Plus, I have 20/15 vision — far better than what I had before. There's a reason thousands of people come to see Dr. Schwartz for LASIK. He's the best.
David Leibowitz
Radio Personality – KTAR News Radio
Dear Dr. Schwartz,
I would like to take this time to compliment you on your work and your team at the Schwartz Laser Eye Center. I had my eyes corrected at your facility and I found it to be a thrilling experience. Not only do I now have 20/15 vision but your staff has truly made the transition a delightful one. I wish all clinics could be run as well as yours. From your front desk to your follow-up visits I have found nothing but courtesy, concern and true expertise. I have nothing but praise for your facility.
John Friese
I am extremely happy I chose Dr. Schwartz and Schwartz Laser Eye Center. From my initial consultation to my post surgery exams, the professionalism has been fantastic. As a professional golf instructor and former professional golfer I am simply amazed at the increase lifestyle enjoyment I have experienced since my recent LASIK surgery with Dr. Schwartz and the Schwartz Laser Eye Center. I am extremely pleased to notice an improvement in my ability to clearly follow the flight of the golf ball, judge distances and more accurately read greens.
S. T. Smith Golf Professional
For years I thought about getting LASIK, but frankly was a little nervous. After the 10 minute, painless LASIK procedure I was embarrassed that I had waited so long! I loved getting rid of the glasses! It's the best money I've ever spent! I trust Dr. Jay Schwartz. I trust his extensive experience with the LASIK procedure, I trust his staff, and know they worked together to make sure I was pleased with my LASIK experience. Dr. Schwartz is the only doctor I ever considered for my LASIK procedure.
Brian O'Reilly
Sales
Dr. Schwartz,
I know you are very busy, you probably receive letters from your patients daily – Please read this email! You preformed LASIK surgery on my eyes, Friday March 16th. I truly believe it is a MIRACLE. I had worn glasses/contacts for 32 years. It is difficult to explain exactly how I feel. I am now doing things people take for granted each day, for the first time in my life without correction. I feel very blessed and I have shared my experience with many people. If I could tell the world, I would. The people sharing their experience with LASIK surgery should begin with what their vision was prior to the surgery. As for myself, -8.50 -7.75 I feel like a new person and I wanted to thank you. Your staff is awesome, also special thanks to Erin, Dr. Siena, Jori, Cheri and Margot. Words cannot express how I feel.
Many thanks,
Traci E.
Amazing!! A few seconds with a skilled surgeon and a laser has provided me freedom to see un-aided from the cumbersome world of glasses or the troublesome world of contacts. Outdoor activities no longer mean worrying about loosing or breaking my glasses. I now just enjoy the freedom.
Thanks!
C.T. Brazeal
Since my LASIK surgery, everyday is a little brighter. Every night since the surgery I catch myself reminding myself to take out my contacts lenses before going to bed. Every morning I'm greeted with clear vision! No fumbling for eye glasses, no more dreaded cleaning and disinfecting my contacts, it's almost a miracle that I can free myself of such daily drudgery. I would have paid triple the amount for such freedom. I don't hesitate to tell people to "Go for it" when they are contemplating LASIK eye surgery. All this was happening the day of the surgery!
Dear Dr. Schwartz and Staff,
I have been wearing glasses for over 20 years. No brand of contact lenses provided any bit of comfort. Within a matter of minutes that problem had been solved. After my time spent healing and recovering I am now able to look at my family, friends, and my community so clearly. Honestly, it's as if I am seeing everything again for the very first time. Dr. Schwartz – words cannot describe how thankful I am to you and your entire staff. You've given me the ability to observe my world in great detail. Given my career path in EMS and my pursuit of becoming an emergency room physician assistant, I wanted to correct my vision. There were times while working in EMS where my glasses got in the way–combative patients swinging fists, trying to look through a scope, and even moments where my glasses would fall off my face during code situations etc. You've solved that problem. Again, thank you so much.  You guys are absolutely awesome before, during, and after the procedure. You keep the patient very well informed and educated. Any questions or concerns that I had were addressed by experienced and knowledgeable staff members. I was always aware and appreciative of your staff's professionalism as soon as I walked through the front door.
I cannot thank you all enough,
 -Shawn K.
Email sent from a Schwartz Laser Eye Center patient to a coworker
Here is the information for your husband about the Schwartz Laser Eye Center that I promised. Check out their website, it is impressive and will answer a lot of his questions. I have worn glasses since I was in 5th grade, I have tried contacts at various times however I have dry eyes and working under fluorescent lights make it hard to wear contacts without putting eye drops in all the time. I have wanted to have this surgery for years but was afraid that I might be the one in a billion that lost my eyesight so I put it off. I listen to KTAR everyday and heard report after report about people who had eye surgery and who were extremely happy with the results and wondered why they waited so long. I started talking to my peers at work and there are also about 5 people here at APS just on my floor who had recently had it done so I talked to them and it was exciting hearing how happy they were. So I began my research, I talked to my optometrist, checked out all of the websites for local eye surgeons and talked with about four doctors. I made two consultation appointments so I could get my eyes examined and have them tell me if I was a good candidate and what results I could expect.  I was very impressed with the technology, presentation, professionalism, the open honest communication and the reputation of Dr. Schwartz. I scheduled my appointment that day! They are not the cheapest, however that was not what I was looking for, I wanted the BEST and someone I could put my trust in and they were it. I am very happy and pleased with my results and would be happy to talk to your husband about it anytime.
Sandra
I quite literally could not be more pleased with the service I received from Schwartz. From the initial consultation, to a couple weeks now after my procedure, my vision is great and EVERYONE at Schwartz could not have been kinder at every step. I had a consultation elsewhere initially, and it was actually cheaper there, but in the end, I decided to go with Schwartz. It won't be the lowest cost provider, but when it comes to your eyes and vision, peace of mind definitely has value.
I'd had glasses for about 25 years, and finally decided to check out if I had any other options, as contacts just were not ever comfortable for me.
My consultation at the first place was alright, nothing glaringly alarming or concerning there. But at Schwartz, it was just much more comfortable from the start. I'm not even quite sure how to explain it, I think just knowing Dr. Schwartz's reputation going in, knowing that he's been doing this for quite some time and that he's been doing this for professional athletes must've just automatically put me at ease. I went through some eye tests and scans, nothing too bad at all. Then met with a dr there who did another quick exam (Dr Bloomenstein), I believe, who was also excellent), and then finally a brief discussion with Dr Schwartz. My procedure was scheduled for about a week later. There are some prescription eye drops to pick up to bring on the day of your procedure.
I had LASIK done and the actual procedure itself only took about 15 minutes. Prior to the procedure, you're put in a waiting area with other patients and you'll have to get numbing drops, antibiotics, and a valium, if you want it. Everyone in the room where the procedure's done was very helpful and professional. You don't have to worry about your eye closing because they numb your eyes, and put in a little thing that keeps your eyelids open. The most important thing is to stay still, and there's a very helpful person speaking to you the whole time, letting you know how much time is left, and to remind you to keep still. It was just very helpful and reassuring to have had that.
Immediately after the procedure, there will be some discomfort, of course. You'll have to have someone else drive you home that day. It's not fun, but it's also not that bad at all considering you just had eye surgery. Your eyes just feel very achy and tired, so it'll be uncomfortable for the rest of that day. Best thing to do is to just sleep, preferably till the next morning, if possible. I could tell my vision was better immediately after the procedure, but it was hard to keep my eyes open for too long that quickly after the procedure. But the next morning, the discomfort was pretty much all gone, and my vision was just great. It wasn't perfect, of course, they say it can take 1-2 months to stabilize, but it was a world of difference for me. You have a 1 day post op appt, a 1 week post op appt, and then depending on where you're at, that'll determine when you have to see them next. I don't have an appt until the 3 month mark.
It's 1 week of prescription eye drops + artificial tears after the procedure, as well as sleeping with eye guards. But after a week, it's just the artificial tears every couple/few hours, it's so worth it. It's been 2 weeks since my procedure, and they've already told me that there are no more restrictions for my eyes, as far as activities/sports go, and having near perfect vision sans glasses just feels AMAZING. Dr Schwartz's reputation was more than worth the price difference between the two places I went to, and I would advise anyone considering any vision correction procedure to, at the very least, check out Schwartz Laser Eye Center.
There really isn't a compelling reason not to go for a consultation if you've ever wanted to know your vision options. Thank you to all the dr's and techs and everyone else there!!
– Andy