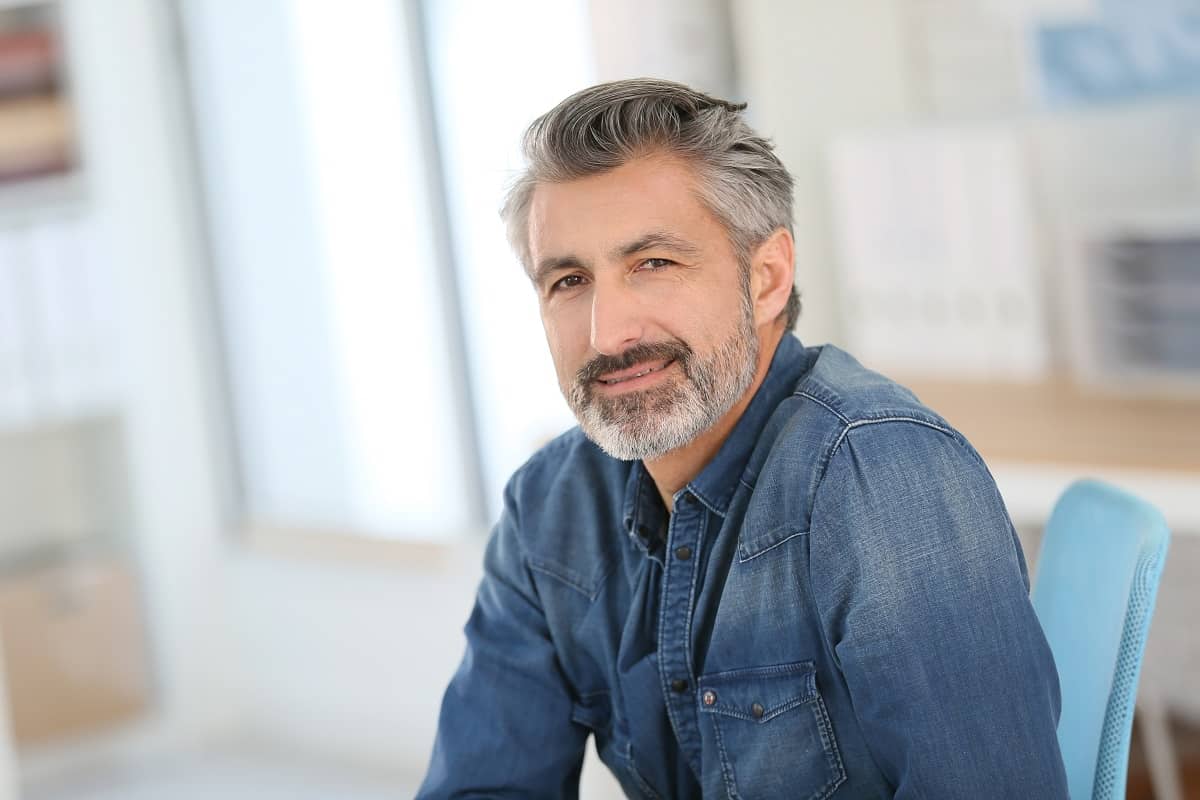 If you are interested in improving your vision with LASIK but are convinced that you may be too old for the surgery, Dr. Jay Schwartz is glad to report that you may still be a good candidate for refractive surgery. Although most patients do seek LASIK before reaching middle age, age is not a disqualifying factor. Here, Dr. Schwartz discusses why patients 50 and older should schedule a consultation if they are curious about how LASIK can improve their vision.
Candidacy Is Assessed for Each Individual
At Schwartz Laser Eye Center, each patient is evaluated on an individual basis regardless of his or her age. Patients under the age of 50 may be ineligible for LASIK due to thin corneas or any number of other reasons. On the other hand, patients in their 50s, 60s and beyond may be deemed great patients for the procedure.
If you are interested in having LASIK, the best way to find out if you are an appropriate candidate is to schedule a consultation with an ophthalmologist. After examining several factors like your medical history, the steadiness of your vision prescription, the size of your pupils and the thickness of your cornea, Dr. Schwartz can make a professional recommendation.
Why Most Patients Seek LASIK Before Turning 50
The reason that most LASIK patients schedule their surgery before reaching middle age is that their refractive errors (nearsightedness, farsightedness and astigmatism) have existed since they were children. Patients realize early on that they prefer not to wear glasses or contacts, and therefore decide to have LASIK in their 20s and 30s.
Some Patients Are Too Young
While you cannot be too old to have LASIK, some patients are considered too young. The FDA has approved LASIK for patients 18 years or older, so adolescents need to wait until they become adults to have refractive surgery. Candidates for LASIK must have a stable prescription for several months, so Dr. Schwartz may recommend that patients wait until their early 20s to come in for LASIK.
Clear Lens Extraction as a Potential Alternative
The good news is that if you do not end up being a good candidate for LASIK, you are not without options for lowering your dependency on glasses or contacts. Often, middle aged and older patients are strong candidates for clear lens extraction. With this procedure, Dr. Schwartz removes the eye's natural lens and replaces it with an intraocular lens (IOL) to provide permanent vision correction. Clear lens extraction is a safe surgery that achieves long-lasting results.
Schedule a Consultation
Dr. Schwartz has performed over 50,000 LASIK surgeries for his patients in Scottsdale, Glendale, Phoenix and Mesa, AZ. To learn more about LASIK from Dr. Schwartz or his fellow ophthalmologist Dr. Orry Birdsong, please schedule a consultation today.