Advanced LASIK Options Available at Schwartz Laser Eye Center
Posted on July 20, 2022 by Schwartz Laser - LASIK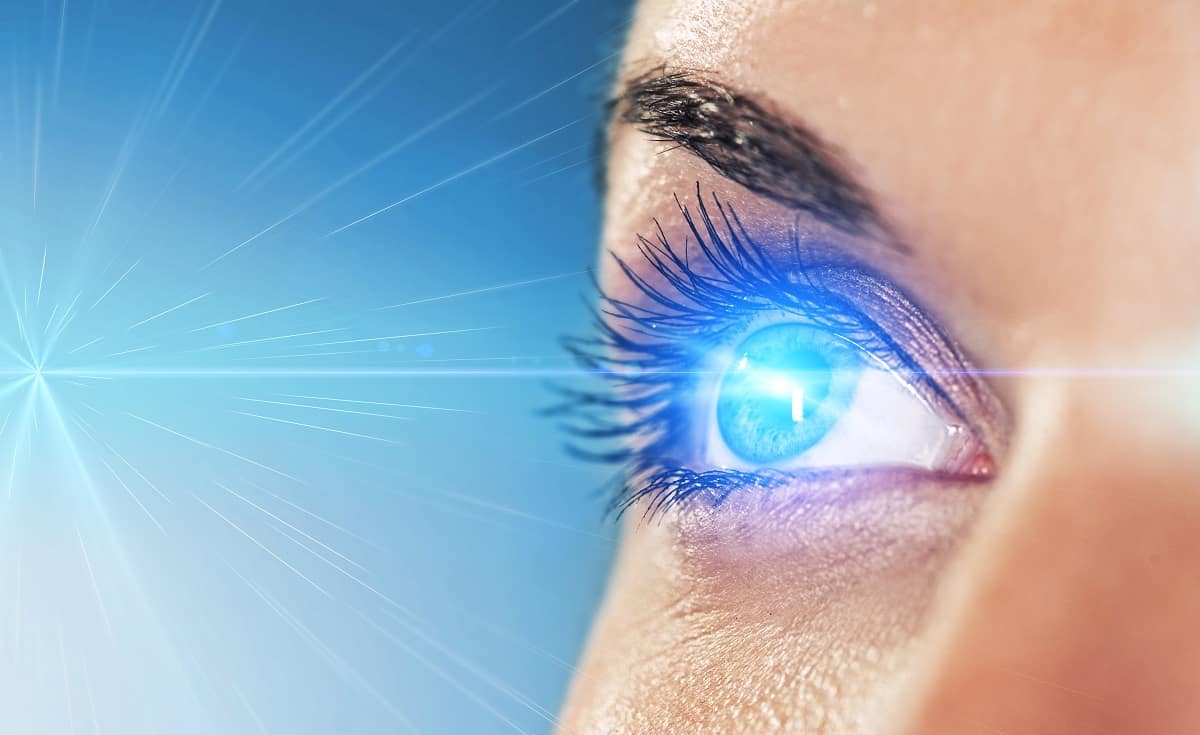 LASIK first received FDA approval in 1998. While the procedure has remained largely the same over the ensuing years, the best surgeons will always strive to provide better care to and produce greater results for their patients. That is why they have helped to develop new technology and slight modifications to improve an already remarkable surgery.
Although many eye care facilities in Arizona offer LASIK surgery, few have kept up with the latest advancements as steadily as Schwartz Laser Eye Center. Some of the advanced options that patients can benefit from at our practice include:
IntraLase
The iFS™ Advanced Femtosecond Laser allows ophthalmologists to make a flap in the epithelium in under 10 seconds without the use of a blade. This iteration of the laser uses a unique angle to create a flap that is both thinner and stronger, with fewer risks for complications. Dr. Jay Schwartz has observed that patients who use this laser achieve better post-procedure results.
iDesign Advanced WaveScan Studio System
iDesign utilizes the same technology that NASA has used to study stars. It is the best technology available to measure and map the cornea with the utmost precision. This computerized imaging allows the ophthalmologist to customize the procedure and maximize the improvement while reshaping the cornea.
LASEK
LASEK (laser epithelial keratomileusis) is a twist on PRK, the second most popular form of refractive surgery. With PRK, the surgeon removes the epithelium (which eventually regenerates) to expose the cornea and reshape it with a laser. LASEK avoids removing the epithelium by instead pulling it back. Once the reshaping is complete, the epithelium is held back in place with a soft contact lens. As a result, patients usually recover more quickly than they would from PRK, but still slower than they would from traditional LASIK. Because LASEK does not involve creating a flap in the epithelium, there is no risk of some of the complications that can arise from LASIK.
Schedule a Consultation at Schwartz Laser Eye Center
When you choose Schwartz Laser Eye Center for refractive surgery, you are granting yourself access not only to the best doctors but also the most innovative technology available. Dr. Schwartz and his team pride themselves on offering LASIK patients the highest level of care and expertise at a fair price. Athletes with the Phoenix Suns, Phoenix Coyotes, Arizona Diamondbacks and other major professional teams throughout the country have chosen Schwartz Laser Eye Center for top LASIK results. Please call (480) 483-3937 to make an appointment.