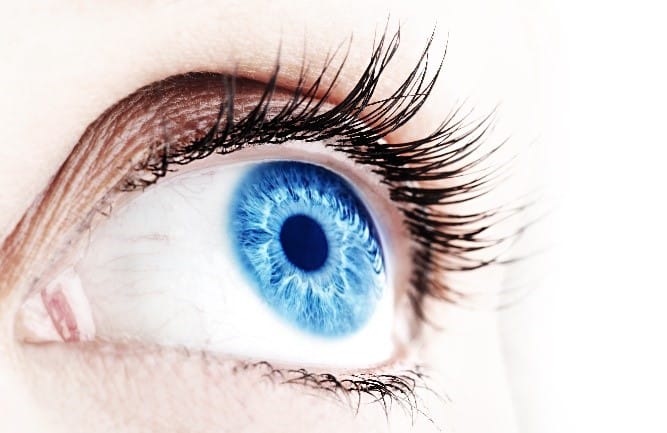 The U.S. Food and Drug administration recently gave the green light to a remarkable new implantable lens that provides ophthalmologists with an improved method for treating extreme cases of myopic astigmatism.
As an experienced ophthalmologist with the Phoenix-area Schwartz Laser Eye Center, Dr. Jay Schwartz has already performed many toric ICL procedures, and will apply his experience to your case with skill and precision.
Clearer, Sharper, Farther
The Visian Toric Implantable Collamer Lens is surgically implanted behind the iris and in front of the eye's natural lens. It's like a clear contact lens that you never have to replace, giving you sharp vision at a variety of distances.
The new lens is a great option for those who may not meet the criteria for LASIK. Although there have been other implantable lenses on the market, the Toric ICL is the first that treats myopia and astigmatism at the same time, eliminating the need to correct myopia and astigmatism with two separate procedures.
The Toric ICL has been available internationally for a decade; and in that time it has established an impressive track record. More than 100,000 patients worldwide have received the lenses. The FDA's approval was based in part on a clinical study of 210 individuals who underwent the surgical procedure. Nearly 98 percent reported improved vision that was exactly or close to the acuity they were seeking.
Are You a Candidate?
When it comes to nighttime vision, many individuals report greater satisfaction with an implantable lens, compared with LASIK. Because the surgical procedure to implant the lenses leaves corneal tissue intact, it gives the patient a greater range of options if, later on in life, cataract surgery is required or a LASIK procedure desired.
As a trusted Phoenix-area ophthalmologist, Dr. Schwartz recommends that patients with very high prescriptions for both myopia and astigmatism consider the Toric ICL. People with dry eyes or thin corneas are also ideal candidates. Insufficient corneal thickness rules out LASIK for some refractive cases. You are probably also a good candidate for the Toric ICL if you prefer a vision solution that is reversible. Your Toric ICL can be removed or updated at any time in the future.
If you would like to learn more about the Toric ICL lens and the convenient surgical procedure used to implant it, schedule a personal consultation with experienced ophthalmologist Dr. Jay Schwartz at his Phoenix, Glendale or Scottsdale office by calling or emailing Schwartz Laser Eye Center today.