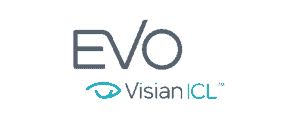 Our ophthalmologist and experienced eye surgeon, Dr. Jay L. Schwartz, is proud to offer various options to improve your vision. He understands how much blurry eyesight can impact your life and uses advanced laser technology and leading-edge techniques to provide comprehensive vision improvement. EVO+ Visian ICL® is an Implantable Collamer® Lens (ICL) that corrects vision in nearsighted people with or without astigmatism, with minimal recovery and no corneal tissue removal.
EVO+ Visian ICL® gives you the freedom of clear, crisp vision with the flexibility to reverse or upgrade the implanted lens. For people who want to live without the burden of glasses and contact lenses and don't qualify for LASIK, EVO+ Visian ICL® offers an alternative route to improved eyesight.
What is EVO+ Visian ICL®?
EVO+ Visian ICL® is a refractive implant designed to correct myopia (nearsightedness) and astigmatism. This implantable lens offers permanent vision improvement but is also removable. The device is inserted behind the iris (the pigmented portion of your eye) in front of your natural eye lens. EVO+ Visian ICL® offers excellent night vision and does not lead to dry eye syndrome.
The EVO+ Visian ICL® Procedure
EVO+ Visian ICL® is made of a biocompatible collamer that works harmoniously with your eye. Dr. Schwartz creates a small incision in the cornea to implant the lens with precise positioning. Most patients report the procedure is overall painless as numbing drops are administered to avoid discomfort. The insertion takes less than 10 minutes and you may notice improved vision right away. You will have post-operative appointments and follow-ups to ensure a successful result.
What are the Benefits of EVO+ Visian ICL®?
This new technology offers sharp vision for those with nearsightedness, with or without astigmatism, and boasts many benefits over other methods, including:
EVO+ Visian ICL® is a good alternative for those who don't qualify for LASIK due to thin corneas or high myopia.
The procedure and implant do not contribute to or worsen dry eye syndrome.
The collamer lens provides UV protection and exceptional night vision.
The implanted lens is not visible to the naked eye after it's inserted.
Candidates for EVO+ Visian ICL®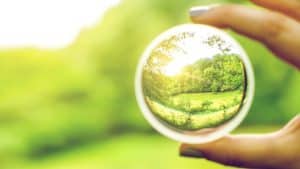 EVO+ Visian ICL® can address nearsightedness in people with prescriptions up to -20 diopters and 4.0 diopters of astigmatism. Most patients are ages 21 to 45, but the ICL works for a variety of people. You must have a stable prescription for one or more years and a desire to eliminate the frustrations and costs of contact lenses and prescription eyeglasses. EVO+ Visian ICL® is not suitable for pregnant or nursing women. You should have good eye health with no history of eye diseases, such as diabetic eye disease, glaucoma or iritis.
While EVO+ Visian ICL® will not work for farsightedness, it can provide better vision in people with moderate to severe nearsightedness and astigmatism and enhance your ability to see clearly at night. Dr. Schwartz can discuss the pros and cons of your vision correction options and determine if EVO+ Visian ICL® is the right procedure for you.
Contact Schwartz Laser Eye Center in Scottsdale, Glendale and Mesa
If you struggle with nearsightedness and astigmatism, EVO+ Visian ICL® may be right for you. Schedule your consultation with Dr. Schwartz or his esteemed colleague Dr. Orry Birdsong today by calling 480-483-3937 or 888-553-3937.